Mission,
Goal & Vision
The National Wildlife Centre works within the interconnection of humans, Canadian wildlife and the environment. We help native wildlife through our programs aimed at conservation goals to protect ecosystems, populations of wild animals, and the health of individual animals.
The NWC aims to be a Centre of Excellence for conservation, wildlife clinical research, wildlife medicine, training, and education. We see ourselves as a platform for training future wildlife custodians, responders, conservation and wildlife biologists, rescue staff and veterinarians in native wildlife issues. We are a resource for wildlife emergency prevention, preparedness, and response planning in Canada and act as a hub of new discovery and dissemination of knowledge.
We seek to be recognized for our leadership, creation and transfer of knowledge to others, highest quality and standards, and excellence in caring for native wildlife.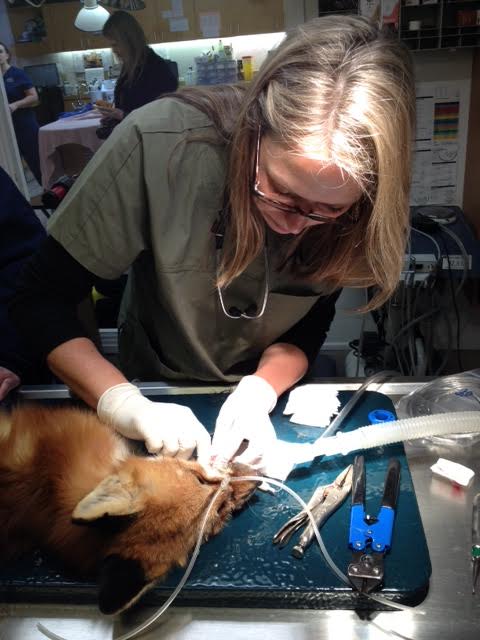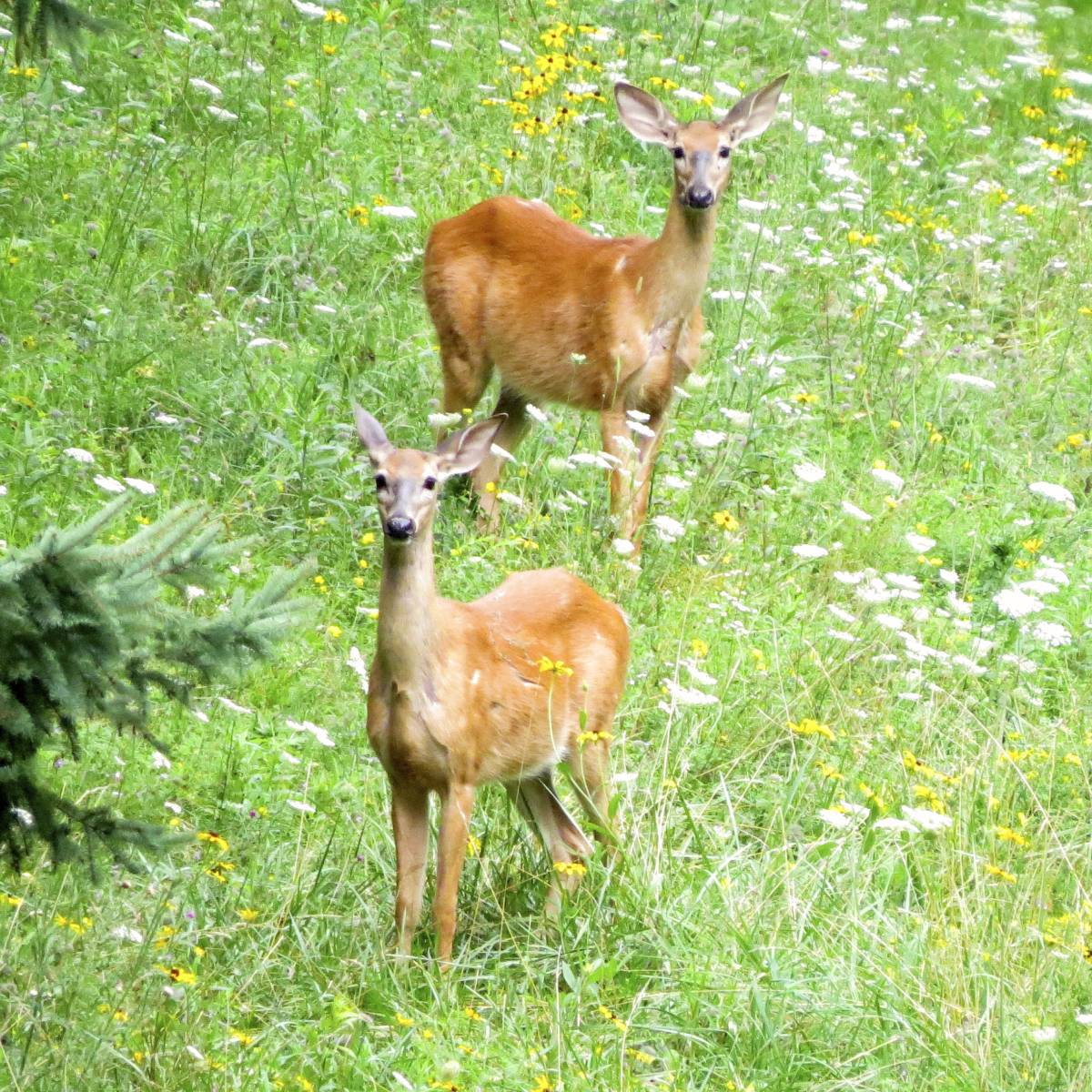 One Health
Humans, Canadian wildlife and the environment are interconnected. Together they comprise one ecosystem.
If one or more of these components becomes threatened, the health and viability of the overall ecosystem is impacted. By caring for and protecting Canada's wildlife, the NWC is caring for and protecting Canada's ecosystem at the same time. Project Evolution—the building of a new wildlife centre that brings together scientists, rehabilitators, students, volunteers, and the general public to better support Canadian wildlife—is the start of a new future for how we, as a collective, support Canadian wildlife.
Our Future
Working within the interconnection of human, animals and the environment, we hope to create a sustainable program for generations to come. Through Project Evolution, we plan to have a network of trained rehabilitators who, unlike in the past, will have a wildlife hospital to bring sick and injured wildlife for medical diagnostics and treatment. We will expand our internship program for newly graduated veterinarians looking to focus on wildlife medicine, as well as our placements for wildlife biology students, visiting biologists, conservationists, and ecologists to gather data, learn, and educate others.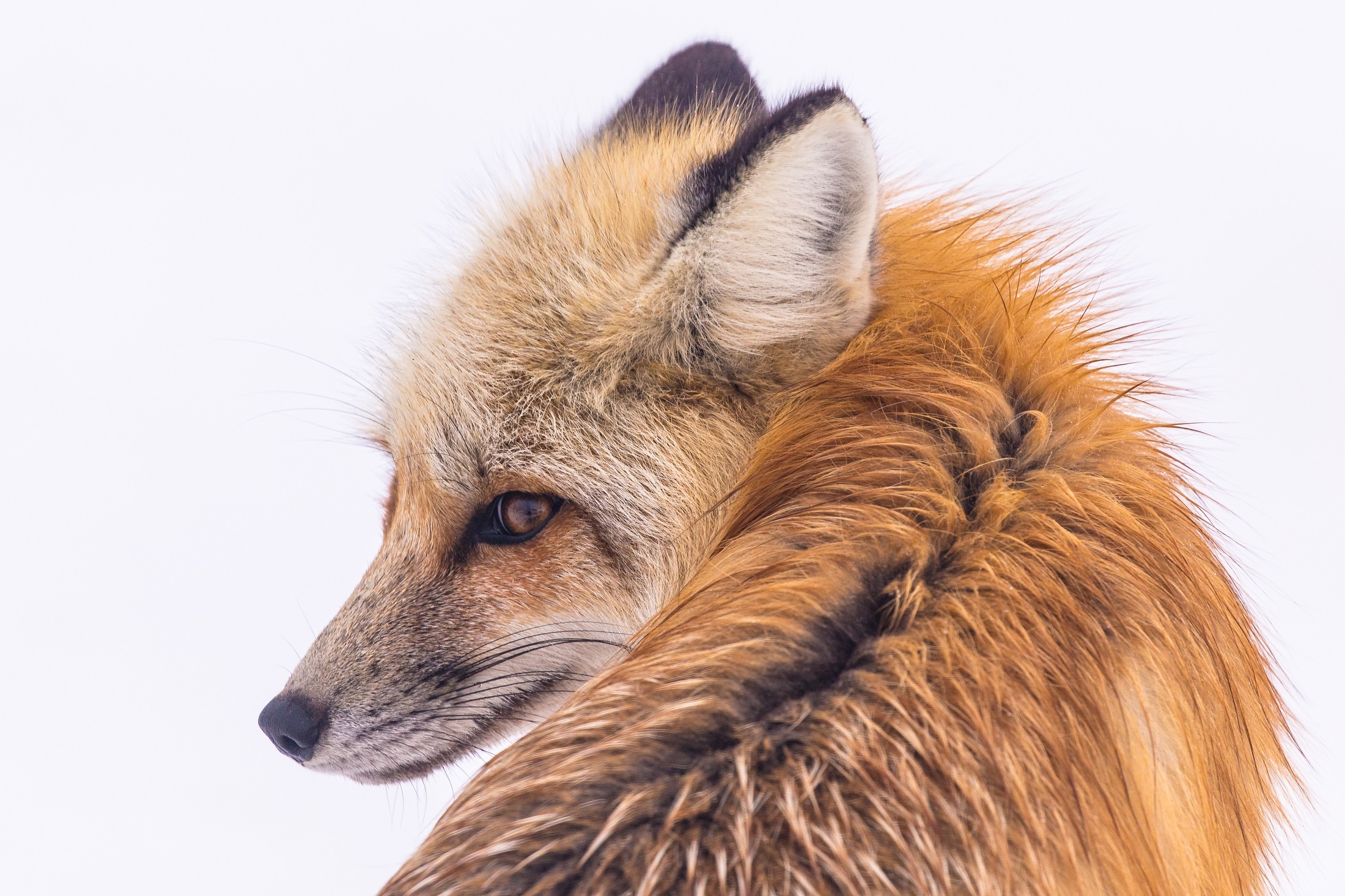 Dr. Sherri Cox
The NWC is led by our founder and wildlife veterinarian, Dr. Sherri Cox. A graduate of the Ontario Veterinary College (OVC), Dr. Cox has a special interest in orthopedic surgery and has diverse experience working with native birds, reptiles, and mammals. Dr. Cox has also been involved with oiled wildlife and response since 2002. She has been an instructor at the National Wildlife Rehabilitators Association conferences, given talks at the OVC, and trained many student veterinarians and veterinary technicians in wildlife medicine.
She is an instructor for the National Wildlife Rehabilitators Association and the International Wildlife Rehabilitation Council, gives talks throughout the world on wildlife rehabilitation medicine, and trains many student veterinarians and veterinary technicians in wildlife medicine. Dr. Cox is also an Adjunct Faculty member at the College of Biological Science, University of Guelph.
Octavio Perez
Octavio Perez has been part of the medical team since 2014. He does everything from assisting in anesthesia and surgery to preparing temporary housing for post-operative patients. Octavio never passes up a moment to help rescue an animal or transport them to the hospital. He helped to co-found the National Wildlife Centre and was one of its original Board members. In his spare time, he enjoys scuba diving and seeing wildlife in their natural environment.
Diana Kouril
Diana Kouril joined the National Wildlife Centre in 2022 as our Executive Director. She keeps busy with planning, directing and organizing NWC's programs and operations.
Over the past ten years, Diana has worked in the environmental field in both private and public sectors. She is passionate about environmental conservation and solutions to environmental challenges. As Executive Director, she uses this passion to advance NWC's mission and goals.
Dr. Fanny Peytoureau
Dr. Fanny Peytoureau is a veterinarian from France. She has always been interested in wildlife and protecting wildlife through her expertise in veterinary medicine. Dr. Peytoureau worked in small animal and exotics veterinary hospitals in France for two years, as well as working in a wildlife centre near Lyon, France. She wants to dedicate her life to helping restore health to wildlife and preserve our wild species. Dr. Peytoureau will be living in Winnipeg with her two cats, Sequoia and Caribou, and her dog, Denali with whom she loves hiking. She is excited to join the National Wildlife Centre's internship program and provide excellent patient care alongside the team at Wildlife Haven.
Dr. Mikaela Jahncke
Dr. Mikaela Jahncke grew up in Mineville, Nova Scotia. She completed her Bachelor of Science degree at the Dalhousie Agricultural Campus in Truro before graduating from the Atlantic Veterinary College in PEI. After graduation, Mikaela worked as a small animal veterinarian in Nova Scotia before deciding to transition to a full-time National Wildlife Centre veterinary intern, based onsite at Hope for Wildlife. Besides wildlife, she has a particular interest in surgery and pathology. Outside of veterinary medicine, Mikaela enjoys the outdoors (especially the ocean!), music, movies, and travelling.
Dr. Cassandra Lapham-Simpson
Dr. Cassandra Lapham-Simpson is one of our veterinary interns at the National Wildlife Centre based onsite at the Alberta Institute for Wildlife Conservation. She graduated from Colorado State University in Fort Collins in 2011. Since graduating, she has worked as a small animal clinician in general and emergency clinics in the United States where she developed strong foundational skills in medicine, surgery and critical care. Additionally, she served as a farm animal vet in New Zealand caring for a variety of large animal species, which sparked a particular interest in ruminant medicine. Her long-held passion for wildlife conservation has endeavored her to expand her skillset in wildlife medicine through coursework, volunteer experiences, and clinical practice throughout her career. She is enthusiastic about making the switch to a full-time wildlife role through her current position and is excited to work with such a dedicated and knowledgeable team.
Dr. Nellissa Stalenhoef
Dr. Nellissa Stalenhoef completed a veterinary internship in wildlife medicine based at the National Wildlife Centre headquarters in Ontario. Since vet school, Dr. Stalenhoef has been passionate about wildlife rehabilitation, conservation, and One Health based medicine. After graduating from the Western College of Veterinary Medicine in Saskatoon in 2019, she completed a small animal rotating internship at the Atlantic Veterinary College in PEI. She worked in companion animal practice for almost a year before having the incredible opportunity to join the National Wildlife Centre as an intern. When she is not working with wildlife, she also sees companion animals at the Glendale Veterinary Hospital. We are pleased to say Dr. Stalenhoef will continue helping wild patients as part of the medical team at the National Wildlife Centre in Ontario.
Dr. Taryn Ellis
Dr. Taryn Ellis completed a medial degree in biology and chemistry from Queen's University. She then went on to live out her childhood dream to become a veterinarian when she graduated from the Ontario Veterinary College with honours in 2010.
Since graduation, Taryn has worked in small animal practices mainly in the Southern Georgian Bay/Collingwood region. She did enjoy a short stint teaching anesthesia in the Veterinary Technician Program at Georgian College. Taryn enjoys all aspects of small animal medicine but has a special interest in internal medicine, dentistry and working at incorporating fear free practices into each of her patient's visits.
Taryn spends her free time with her husband, two sons and their lab/beagle cross Butters. Her and her family are looking forward to adding a kitten into the mix this year. She also enjoys hiking, biking, skiing and cooking.