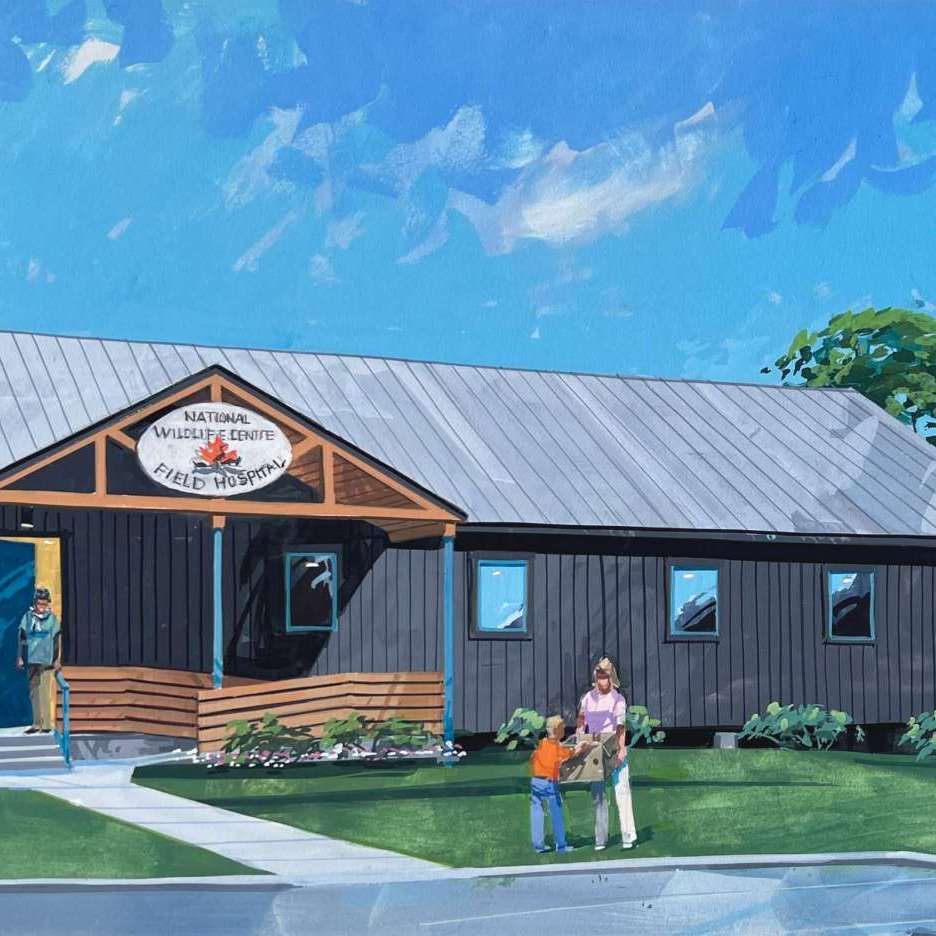 Coming Soon
Project Evolution
Help us build our permanent home.
It's time for our next evolution: growth and permanency. Let's break ground together! We have purchased 100 acres in Caledon, Ontario to build a new wildlife hospital, with the goal of training more professionals and treating more animals. This will be part of our first phase of the Project Evolution Initiative.
A message from Dr. Roberta Bondar, Canada's First Female Astronaut
Our Work
Since 2014, The NWC has cared for more than 8,000 native wild animals, and more than 200 species, including threatened and endangered ones. We have recently expanded and now provide medical care to sick and injured wildlife through a partnership with Hope for Wildlife (HFW) in Seaforth, NS. We organize our work around four crucial areas, currently by connecting the public to the appropriate wildlife responder or rehabilitator with future plans to bring wildlife experts, enthusiasts and the public together to support Canadian wildlife.
We organize our work around four crucial areas.
Our Mission
Helping you preserve Canada's wildlife.
Our Mission is to bring Canada's wildlife community together. The Centre, a national hub in-the-making, will provide scientists, rehabilitators, students, and volunteers the best wildlife assessment, diagnostics, treatment, and care for animals using national standards of medical excellence; it will educate the public on how best to co-habit with urban wildlife; and will offer training on emergency prevention and preparedness for wildlife responders.